June
17-30,
2023
-
Hosted
by
Carol
Alegre
Visit: Lima, Peru; Puerto Maldonado, Peru; Cuzco, Peru; Machu Picchu, Peru; Sacred Valley, Peru; Lake Titicaca, Peru Los Angeles, CA;
Price: From $3,299 pp/dbl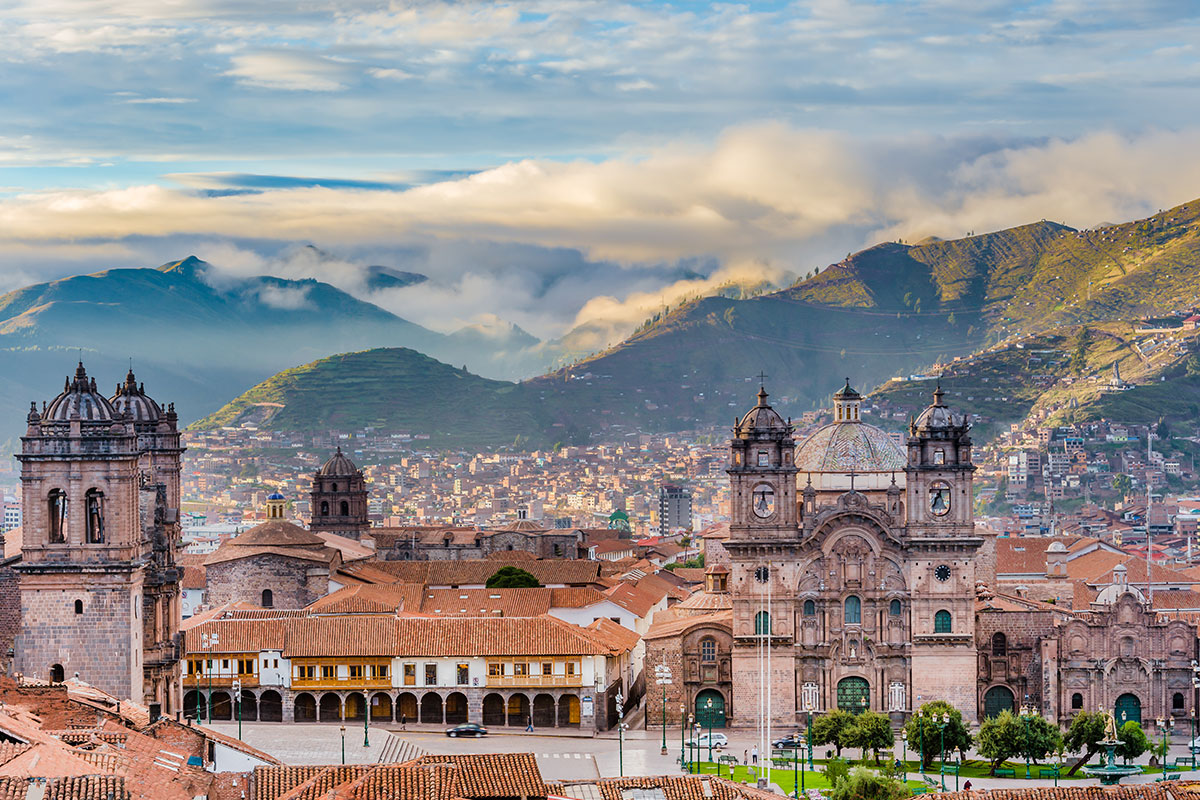 Every year during the month of June thousands of natives, descendants from the Incas gather on June 24 to celebrate the Inti Raymi or "Festival of the Sun". This magnificent festival starts at the Temple of the Sun. Dressed in full regalia, the native representing the Inca proceeds to the ancient fortress of Sacsayhuaman where the ceremonies take place. The "Inca Emperor" enters the plaza on a golden throne carried on the shoulders of soldiers and guards dressed in colorful costumes. They are followed by his "Queen" and high priests garbed in ceremonial robes. They re-enact the sacrifice of the llama and pray for good crops and blessings on the Inca and his people as they start the New Year. Morris Murdock Escorted Tours has secured tickets and reserved seats to view this colorful festival.
Join our experienced tour host, Carol Alegre. She is originally from Cochabamba, Bolivia, and moved to the United States during her senior year of High School. She graduated from Brigham Young University with a bachelor's degree in Travel & Tourism, and a Masters in Recreation Management & Youth Leadership.
During the last 25 years, she has had the opportunity to design unique and unforgettable experiences for her clients. She has been fortunate enough to have visited approximately 100 countries around the world, gaining knowledge, respect, and appreciation for all cultures. However, she has a deep love for South America because of its diverse cultures, unique landscapes, delicious food, and for her first-hand experience growing up in that area.
As she takes care of every detail of your trip, all you have to do is pack your bags, and be ready to have a wonderful experience! This tour is for sure a BUCKET LIST experience! Come make new friends while living your adventurer side dream. While there is not a lot of strenuous "hiking" on this tour, there is some "climbing" of tall steps and walking on uneven surfaces that may cause concern to some.
To Book This Tour, Contact:
Carol Alegre, Tour Manager
Tel: (801) 483-6165
Email - Email Carol
Tour Includes:
1 tour-bus experience for the whole tour
11 Nights Hotel Accommodations in 4/5 star hotels
Eco Amazonia Lodge All-Inclusive package with optional tours
Local Hotel Taxes
Experienced Morris Murdock Group Tour Manager
English Speaking local guides
Round trip Train ride on the Vistadome to Machu Picchu
Round trip bus ticket from Aguas Calientes to Machu Picchu
One way bus from Cuzco to Puno
Deluxe motor coach transportation
Sightseeing as outlined on the itinerary
Entrance fees to all sites including Machu Picchu (2 entrances)
Round trip transfers hotels to airport
Tips for guides and drivers
Digital Travel App
Most meals as indicated on the itinerary (Daily breakfast/8 Lunches/4 dinners)